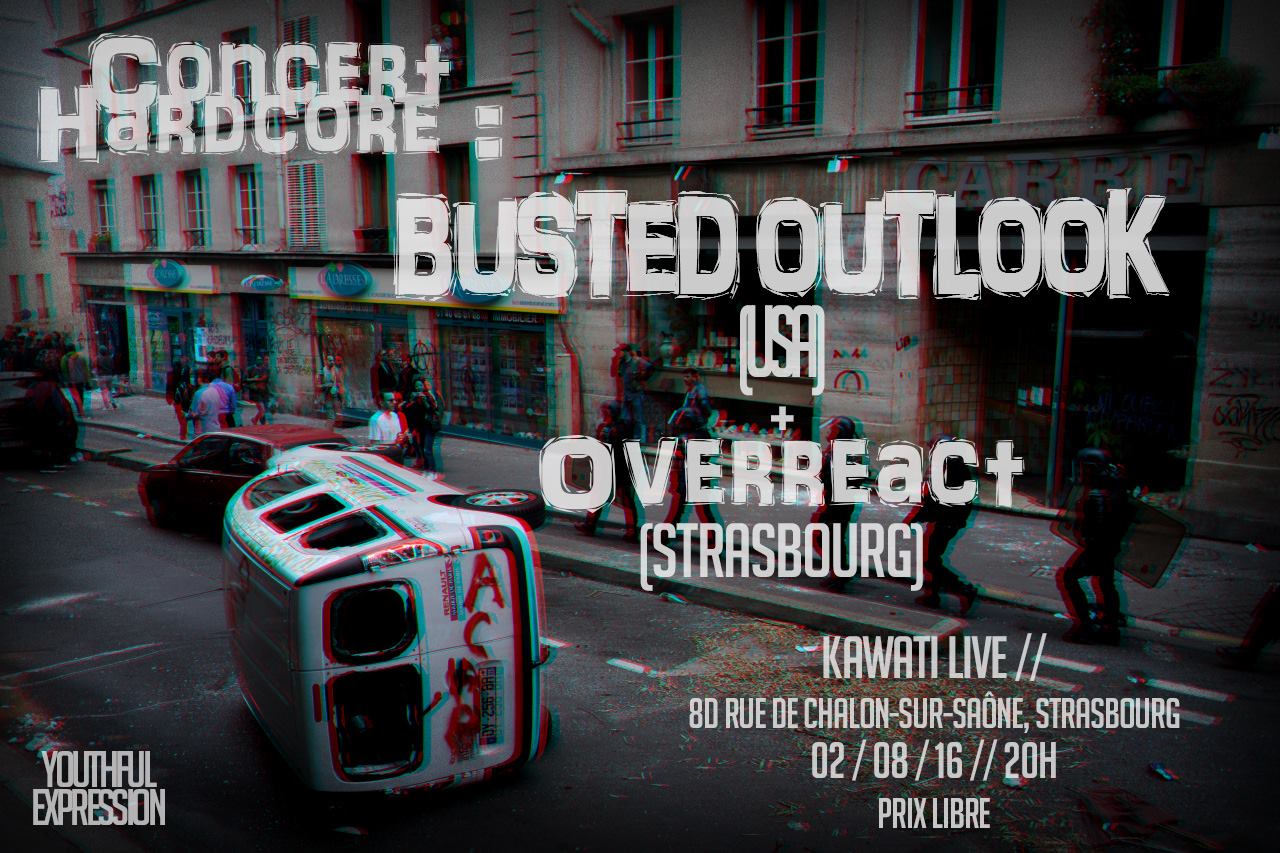 C'est l'été, Strasbourg est mort, les rues sont vides, la nostalgie du Fluff est bien présente et tu t'ennuies ? Le Youthful Crew à une solution à tes problèmes : un concert de Hardcore avec un chouette groupe californien, du groupe local, de la nourriture vegan, et le tout à prix libre au Kawati Studios. Viens occuper ton été avec nous !
BUSTED OUTLOOK (USA), Hardcore type Boston des années 2000
Tired of this boring summer ? Nostalgic about Fluff Fest ? Wasted all your money on new vinyls ? We have a solution for you. Vegan food // pay what you want for the show and the food. At Kawati Studios, near the German border in Strasbourg, France.
BUSTED OUTLOOK (USA), Boston 2000-like Hardcore
Prix libre.