[FRA] Bien le bonjour !
Grosse nouvelle pour ce début d'année : la prochaine production Itawak Records sera colorée !
On vous présente aujourd'hui le premier album de MoYan, un « post-rock instrumental mêlant nappes sonores entêtantes, progressions harmoniques et explosions de guitares réverbérées ».
Voici donc Hypnic Fall, que vous pouvez (et devez) commander dès maintenant via cette page, accompagné si vous le souhaitez d'un magnifique maillot de corps idéal pour briller en société.
Sortie officielle le 13 février prochain.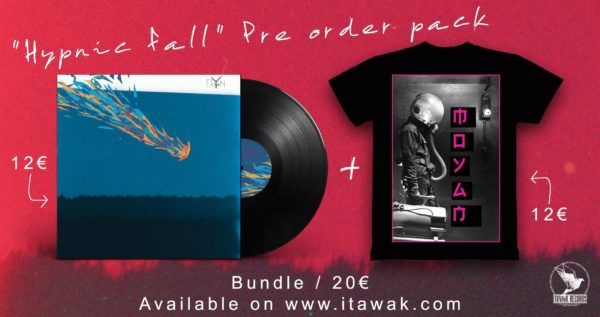 [ENG] Good morning!
Big news for this beginning of the year: the next production Itawak Records will be colorful!
Let us introduce you the first MoYan's LP, an « instrumental post-rock that is best known for its surprising soundscapes and their harmonic progressions often leading to guitar explosions like thunders ».
Here is Hypnic Fall, which you can (and should) order right now at this page, also available as a bundle with a beautiful body suit, the must to shine in society.
Official release on February 13th.