ANNA SAGE

Alternative Hardcore – PARIS (FR)
ANNA SAGE was formed in 2012. This Parisian quartet evolved into a dense and, at times, oppressive hardcore group with a sound reminiscent of Botch, Converge and Norma Jean.
Two years after their debut, the band released their first EP entitled The Fourth Wall. This record gained them both recognition and the opportunity to play several shows across Europe including 68 (ex The Chariot), Direwolves, Death Engine, Tesa, Plèvre…
2017 marked a turning point for the band. After a change in the line-up, their sound progressed, inspiring the creation of new songs with a more focused sound.
This year, ANNA SAGE is recording their second EP at Studio Sainte Marthe (FR) with Francis Caste (Kickback, Cowards, Comity). The record, entitled Downward Motion, will be available the 1st December, 2018 on Dingleberry, En Veux Tu En V'La, Itawak and Vox Project.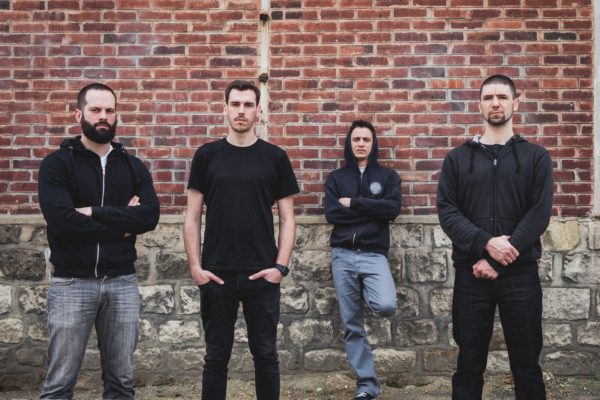 ---
---

DOWNWARD MOTION
2018 (ITAWAK018)
Si immensément en marge de tout que cela en fait une œuvre à part, sincère, épurée, vraie et sans fard.
(sons-of-metal.com)
Entre technicité haut de gamme pour la partie rythmique, puissance des guitares et chant déchiré et haletant, on trouve tous les ingrédients des très grands.
(french-metal.com)
Anna Sage réussit un beau deuxième EP qui varie les plaisirs violents et offre une belle palette d'émotions.
(auxportesdumetal.com)
Avec son HxC aussi agressif, qu'énergique, ANNA SAGE et  » Downward Motion  » fracassent autant qu'ils accrochent.
(nawakposse.com)
On their new EP "Downward Motion", Paris based alternative heavy hardcore act ANNA SAGE sound like a band like no other and offers a truly intense dive into a soundscape filled with a driving energy that rarely lets up.
(idioteq.com)