MOYAN
Post-Rock / Post-Metal – STRASOURG
https://moyan.bandcamp.com
https://www.facebook.com/moyanofficial
moyan.strasbourg@gmail.com
moYan « celui qui ne parle pas », est un groupe de post-rock instrumental mêlant nappes sonores entêtantes, progressions harmoniques et explosions de guitares réverbérées, le tout accompagné en live d'un univers visuel troublant et hypnotique.
moYan « the one who does not speak », is an instrumental post-rock band that is best known for its surprising soundscapes and their harmonic progressions often leading to guitar explosions like thunders. moYan's performance  also features cinematic projections to make the experience even more hypnotic.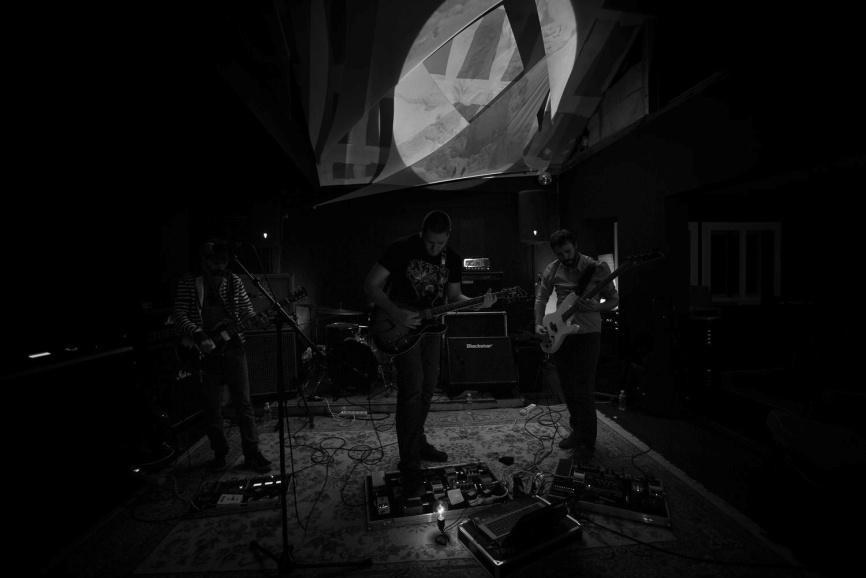 ---
---
HYPNIC FALL
2019 (ITAWAK014)
Recorded, mixed, arranged and mastered at Kawati Studios 
Record and Mix: Benjamin Moreau 
Mastering: Arco Trauma 
Artwork: Guillaume Zenses 
Produced by Itawak Records
« Tout commence par une brume, puis une lumière et enfin des contours et des formes apparaissent et dessinent cette toile qui s'appelle MoYaN. Comme quand on répète à l'infini le même mot et qu'il perd tout sens, cette toile se plie et se déploie sans cesse pour ne devenir plus qu'un son obnubilant. Alors on tourne sur soi, dans un style ou un autre, jusqu'à être désorienté et qu'autour de nous tout ne soit qu'une structure sonore foisonnante et troublante, quelque part entre post-rock et expérimentations noises ou même ailleurs. Et à ce moment, une fois que l'on se laisse glisser dans ces abysses, tout prend sens. »
---
EP II
2017 (ITAWAK011)
Recorded Live at Kawati Studio by Benjamin Moreau
Mix by Guillaume Zenses
Mastering by Arco Trauma
Artwork by Zenzoo
Le deuxième EP est né sous le thème de l'exploration, le son proposé par le groupe s'est enrichi et chemine entre acid-rock et post-metal pour intensifier les facettes hypnotique et puissante du post-rock développé par moYan depuis quelques années. Ces nouvelles expérimentations sonores et visuelles seront dévoilées lors d'une release party fin septembre à Strasbourg, puis le groupe sera en tournée au courant du mois d'octobre.
EP II was composed around the inspiring topic of peak expeditions. Since EP I, moYan evolved towards a sharper sound, more of its own, inspired by acid-rock and post-metal. The band is is looking forward  to release the record next september,  just before october's tour.
---
EP I
2015 (ITAWAK010)
Recorded Live at Kawati Studio by Benjamin Moreau
Mix and mastering by Guillaume Zenses
Artwork by Zenzoo