HENCHMAN

Punk / Noise – PARIS (FR)
[FRA]
Henchman est un power trio noise/punk, issu de la banlieue parisienne et fortement influencé
par la scène hardcore us du début des années 80 représentée par des groupes comme Black Flag, the
Adolescents ou encore Hüsker Dü, ainsi que par les scènes noise rock et punk contemporaine.
Le groupe est composé de Guillaume à la guitare et au chant, Laure à la batterie et Vianney à
la basse. Depuis maintenant un peu plus de dix ans, nous nous se focalisons sur des chansons brutes
et directes, construites sur une section rythmique sans fioritures et menées par une guitare erratique
et un chant nerveux.
[ENG]
Henchman is a noise/punk power trio, hailing from the buffer suburbs of Paris, France, heavily
influenced by the american 80's hardcore scene and bands like Black Flag, Adolescents and Hüsker Dü,
as well as many bands of the contemporary underground punk and noise scenes.
The band is Guillaume on guitar and vocals, Laure on drums and Vianney on bass. For the past
ten years, we've been playing short and to-the-point abrasive songs, built on a no-nonsense rhythmic
section and led by crunchy erratic guitar and angry vocals.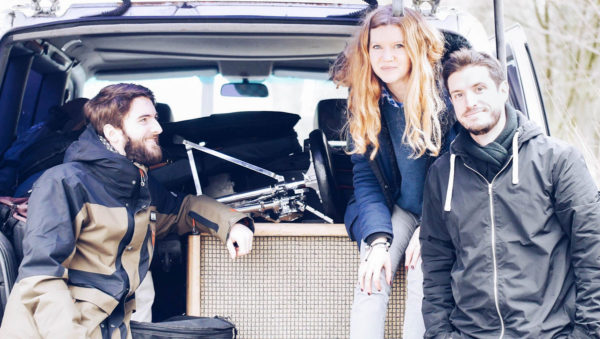 ---
---

PICTURES ON THE WALL
2021 (ITAWAK023)